The new way of changing medicare password is changing from the edi website.
1. Open this website accountmgt.edissweb.com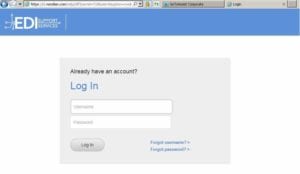 2. Enter the credentials. After that, there is a box that shows change password. Click that box and change the password there. Once changed, you can now log in to your medisoft account and add the new password in the RM communications window.